Ice Cream Brands » Good Humor
Good Humor
| | |
| --- | --- |
| Current owner | Unilever |
| Country of origin | United States |
| Markets | United States |
| Previous owner | Good Humor Corporation of America |
| Websites | |
History: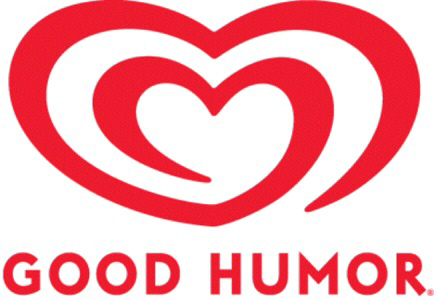 Good Humor is an American brand of ice cream novelties sold from ice cream trucks as well as stores and other retail outlets. Initially Good Humors were chocolate layered ice cream bars on a stick, but the line was extended over the years to comprise a wide range of novelties. The Good Humor Company started in Youngstown, Ohio for the duration of the early 1920s and enclosed the majority of the country by the middle 1930s. Good Humor became a fixture in American popular culture, and at its peak in the 1950s, the company operated 2,000 "sales cars".

In 1961, Good Humor was acquired by Thomas J. Lipton, the U.S. subsidiary of the international Unilever conglomerate. Profits declined when the baby boomers aged and costs increased because of labor issues, gasoline and insurance. The company sold its fleet in 1978, but continued to distribute its products through grocery stores and independent street vendors. By 1984, Good Humor returned to profitability. Starting in 1989, Unilever expanded Good Humor through its acquisition of Gold Bond Ice Cream that included the Popsicle brand. Four years later, Unilever bought Isaly Klondike and the Breyers Ice Cream Company. Good Humor-Breyers is now a large producer of branded ice cream and frozen novelties with nine plants around the country.
Products:

In parlance of the original company, a "Good Humor" was a three-ounce chocolate coated vanilla ice cream bar on a stick. By 1960, the product line had grown to 85 flavors or combinations. Other "Good Humors" included chocolate coated chocolate (a.k.a. chocolate malt) and chocolate coated strawberry, plus bars coated in toasted almond, coconut, chocolate cake, strawberry shortcake and chocolate éclair. Weekly specials came in a wide assortment of flavors including a red, white and blue Good Humor for the 4th of July. Among the specials that did not become popular were Oregon prune and California fig Good Humors. The company even experimented with tomato sherbet.

In 1965, the company introduced "Super Humors", initially Chocolate Chip Candy and Chocolate Fudge Cake with a candy center. The next year, all Good Humors became larger Super Humors to justify a price increase. Good Humor also produced a variety of other novelties, including some unique items. The "Humorette" line included an especially popular raspberry sherbet with a peach ice cream center. "Double stixs" featured favor combinations such as raspberry/orange and lemon/lime. In Baltimore/Washington, inexpensive ice pops known as "lollies" were so successful that the company purchased special high capacity sales cars for some routes. Today, the product line consists of some of the classic Super Humors and items added in the Popsicle and Klondike acquisitions.