Ice Cream Brands » Breyers Ice Cream
Breyers Ice Cream
Breyers Ice Cream is a good brand of ice cream owned by Unilever. They have all large plant in the town of Framingham, Massachusetts, outside Boston.
Commitment to Quality – For 139 Years.The Breyers brand has grown significantly, in few years as new products have joined the flagship Brayers' All Natural Ice Cream line.
Among them are: All Natural & All Natural Light, Brayers' Co-brands, such as Hershey's, Reese's Mars Candy Brands and also Sara Lee, Heart Smart, Sugar Smart, Cal Smart and Car Smart ice creams.
History
Philly's Finest Becomes a National Treasure!!!
In the year 1866 as America recovered from a Civil War. William A. Brayer of Philadelphia had hand-cranked his first gallon of ice cream. It was a made special ice cream consisting of rich cream, pure cane sugar, fresh fruits, nuts and also other natural flavors – some of the very same ingredients which are used today. He sold it to his neighbors with the promise that has ice cream was made with the finest natural ingredients. Word spread quickly, and in Brayers Ice Cream was soon declared Philadelphia's best.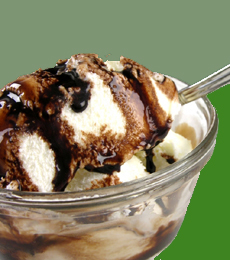 Breyers opened his first retail ice cream shop in the 1882. Within a very short time he and his family opened four more shops around. Breyers still continued to make all of the ice cream in back of one of the shops, cranking it by hand and delivering it with his own horse-drawn wagon.
In the year1896, 30 years after Breyers made his first gallon of the ice cream, his family set up its first wholesale manufacturing plant. Breyers son, Henry, also incorporated the business in 1908 and continued his father's to commitment to produce high quality ice cream. He added the now famous "Pledge of Purity" to every package of the Breyers Ice Cream as his personal guarantee that Breyers were to use the highest quality, all natural ingredients available.
By the year 1918, Breyers Ice Cream Company had produced more than a million gallons of ice cream shop a year and shipping it to New York City and Staten Island, New York; Newark, New Jersey; and Washington, D.C. In the year 1926, Breyers Ice Cream Company became a division of National Dairy Products Corporation (NDPC), a growing organization of well-known brands.
Features
It contain all Natural
"Contains Fresh Milk, Real Cream, Pure Sugar & all other Pure Ingredients from Natural Sources"
Its a Kosher Product
With a Real Vanilla ice cream Bean Specks
Its a Perfect As Dessert .