Ice Cream Brands » Perry's Ice Cream
Perry's Ice Cream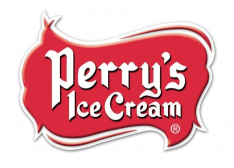 Perry's Ice Cream, virtually unknown outside of western New York, is an ice cream manufacturer located in Akron, New York.
In the company's early days, it used hand cranks, ice and salt tub freezers, and horse-drawn delivery wagons in 1918. The company has over 325 employees and distributes its products to New York, Pennsylvania, and Ohio.
The company uses polypropylene film to package its ice cream sandwiches to improve the "shelf appeal and freezer endurance" of its products.