Ice Cream Brands » Valio
Valio
Valio is one of the biggest companies in Finland and mostly produces dairy products such as cheese, powdered ingredients, butter, yogurt and milk. Valio is Finland's biggest milk processor, producing 80% of Finland's milk. Valio translates to English as "elite".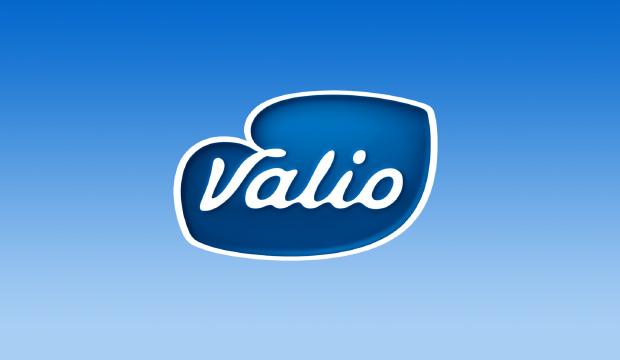 Valio Group's net turnover was 1.7 billion euros in 2007. Valio is the market leader in all key dairy product groups in Finland and a world class pioneer as the developer of functional foods. Valio Ltd is owned by 22 dairy cooperatives with about 10 900 milk farmers as members. Nowadays about 1000 products belong to Valio's product range.
Valio Ltd has 15 production plants in Finland, two in Estonia and one cheese packaging facility in Belgium. Valio subsidiaries operate in Russia, Sweden, Belgium, the Baltic, USA and China. International operations account for one third of Valio net turnover.
History
Valio was founded in 1905 by 17 co-operative dairies. The name of Valio was by that time "Voivienti-osuusliike Valio r.l". Their activity started in Hanko, and the most important buyer was England.
Valio's activities expanded from butter to other dairy products in 1909, and by 1920's Valio's marketing in Finland was bigger than abroad.
Artturi Ilmari Virtanen who received the Nobel Prize in Chemistry was an employee of Valio. The prize was given for benefit which Virtanen's workteam brought with AIV-fodder.
Valio sold its ice cream activity to overseas company Nestlé in 2004. Nestlé also got the right to use the "Valiojäätelö" name for a long time.
In 2005 the Valion Jäätelöbaari was opened in Kampin Keskus. The Ice cream bar in Kampin Keskus (Kamppi's shoppingcentre) was designed by Paola Suhonen.
In 2007 Valio invests approx. Mio € 27 in a factory near Moscow for packaging of cheese and butter for the Russian market. The products are mostly imported from the mother company in Finland. The capacity of the plant will be 8,000 mt per year, 400 employees will work in the factory. The turn-over of Valio in Russia was Mio € 170 in 2007