Ice Cream » Ice Cream Flavors »Blueberry Cobbler Icecream
Blueberry Cobbler Icecream
The word cobbler refers to many kind of things mostly in United States and United Kingdom. Its place of origin is in united state. It is one of the famous icecream across the countries.
Making of Blueberry Cobbler Icecream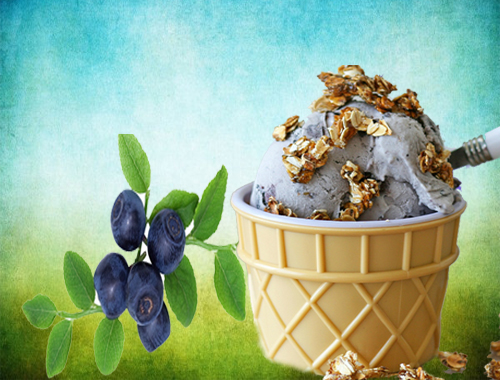 Ingredients

• blueberries(4 cups)
• Sugar(1 ¾ cups)
• Lemon juice(3 spoons)
• Heavy cream(2 cups)
• Half and half(2 cups)
• spice cookies(10-11)

Steps
• Boil the blueberries, sugar and lemon juice in a pan until the sugar gets dissolved.
• Remove from the heat and mix the cream and half and half with it.
• Cool the mixture by covering it.
• Into the icecream canister pour the blueberry mixture. • Freeze the mixture.
• Spread the chopped spicy cookies onto the icecream.
• And finally your blueberry cobbler icecream gets ready and you can serve, eat and enjoy.