Ice Cream » Ice Cream Flavors »Butter Finger Icecream
Butter Finger Icecream
Butter finger is a candy bar created in Chicago in the year 1923. Butter finger is manufactured by nestle. It is popular in every area that has an icecream shop. This icecream tastes really awesome.
Making of Butter Finger Icecream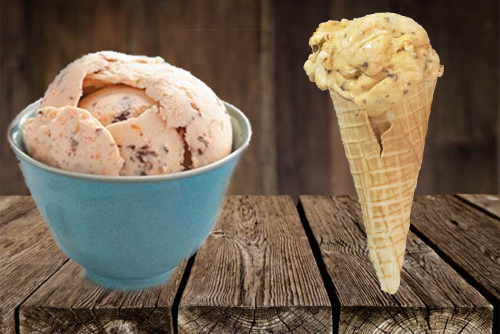 Ingredients

• Milk (1/2 gallons)
• Condensed milk (1 can)
• Frozen whipped toppings (1 carton
• Butterfinger candy bars (6 crushed)

Steps
• In a bowl mix the milk and the condensed milk.
• Shake it with the toppings until it gets thicken.
• Stir the candy bars with it.
• Fill the icecream maker and freeze it accordingly.
• Transfer the freezed mixture into other container.
• Freeze the mixture to 2-4 hours.
• Repeat the same with other icecream mixture also.
• And now finally your butter finger candy icecream gets ready and now you can eat and enjoy.