Ice Cream » Ice Cream Flavors »Dulce de Leche Icecream
Dulce de Leche Icecream
Dulce de leche icecream is prepared by heating the sweet condensed milk that changes the colour of the icecream and also gives a good flavor to the icecream.
Making of Dulce de Leche Icecream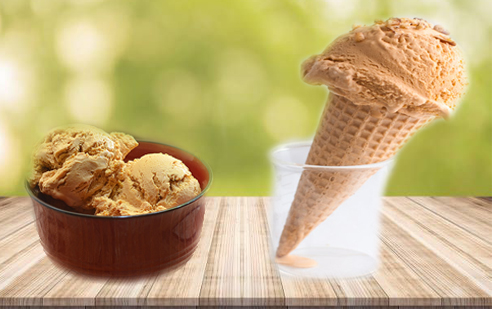 Ingredients

• Milk(2 cups)
• Cream(1 cup)
• Dulce de leche(1 pound)
• Vanilla extract(1/8 spoon)
• Pecans(3/4 cup)
• Icecream maker

Steps
• Boil milk and cream in a saucepan in a moderate heat and then remove from heat and shake Dulce de leche.
• Shake in vanilla in a metal bowl.
• Chill it by keeping it in the larger bowl of ice and cold water for 15-20 minutes.
• Freeze the mixture in the icecream mixture.
• Transfer it to the other container and freeze it again to get the mixture harder, atleast for one hour.
• And finally your Dulce de leche icecream gets ready and now you can eat and enjoy.