Ice Cream » Ice Cream Flavors »Spumoni Icecream
Spumoni Icecream
Spumoni is popular in United States and Argentina. In United States august 21 is national spumoni day. Spumoni is the famous Italian staple dessert.
Making ofSpumoni Icecream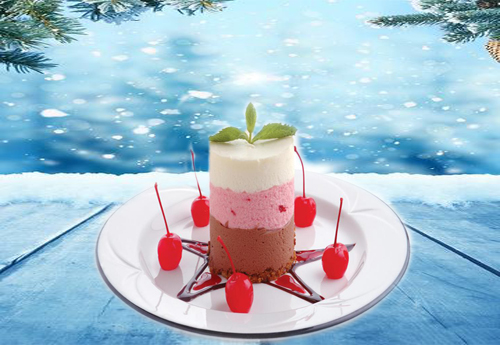 Ingredients

• Pistachio ice cream(3 cups)
• Vanilla ice cream(3 cups)
• Maraschino cherries(1 cup)
• Almonds(1/3 cups)
• Cherry brandy(2 tablespoons)
• Almond extract(1 teaspoon)
• Pink food colour(small amount)
• Chocolate ice cream(3 cups)

Steps
• Apply the pistachio ice cream on to the pan and apply on all the sides.
• Freeze the pan for about 20 minutes.
• Mix vanilla ice cream, chopped cherries, almonds, brandy and extract almond. Stir the food coloring to pinkish in colour.
• Spread the pistachio ice cream and freeze it for 30 minutes.
• Spread chocolate ice cream over cherry ice cream and freeze it for 3 to 4 hours.
• And finally spumoni ice cream is ready and you can eat and enjoy.