Ice Cream » Ice Cream Varieties » Frozen Yogurt
Frozen Yogurt
Frozen Yogurt has other names such as Frogurt and even the trade name froyo is a frozen dessert made with skimmed milk and in the process of yogurt culture by adding sweeteners. It is not typically ice cream by also called light ice cream because of its less fat content which uses milk than cream.
For over millennium people in the Middle east and India were consuming plain yogurt, and only in the 1990's yogurt was brought to USA. The people started cherish the tastes of the yogurt which is also healthier for the next several decades.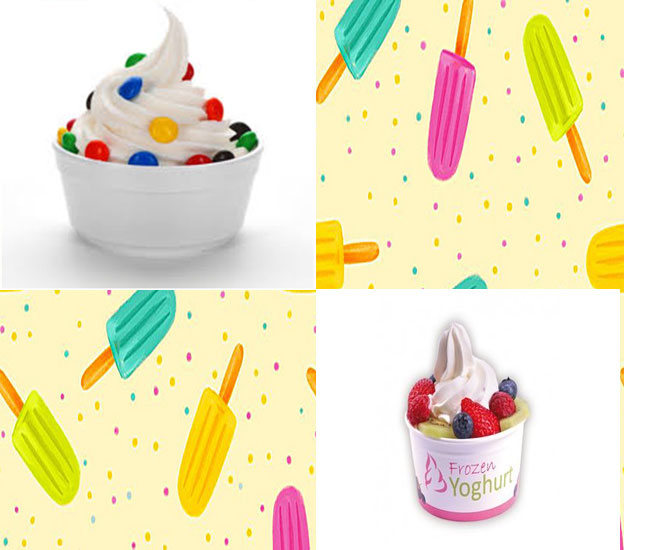 In the year, 1930's Danone which is a French multinational food-products corporation sold the pre packed yogurt for the very first time in US. And in the early 1970's by the increase in the technology and production along side the freezing technology people, yogurt got its frozen form but also proned to criticism and complains from the consumers, Later in 1981, TCBY, American chain of frozen yogurt stores took a measure for the criticism that frozen yogurt faced and served them alike ice cream which is soft-serve and healthier and served using machines i,e., lower in fat and has a good amount of protein from then people of USA preferred more of the frozen yogurt that is sweet as ice cream and healthier in nature.
The yogurt market got slowed down for around two decades,And again it came back in 2000 into the market with added benefits and thus frozen yogurt is quiet loved and more popular even now.