General Ice Cream Information » Guinness Ice Cream
Guinness Ice Cream
As many of you know, I an H U G E! Fan of Guinness Stout (had to add the exclamation point cuz of all the Guinness articles I've got). So, when I ran across the following recipe, I had to post it:
Guinness Ice Cream Recipes
Ingredients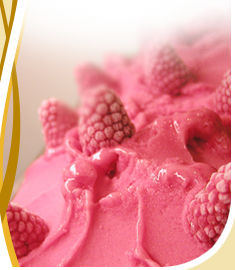 1 cup water
2 tablespoons cornstarch
1/2 cup sweetened condensed milk
1 1/2 cups evaporated milk
1/4 teaspoon salt
1/2 cup sugar
1/2 cup Guinness stout
Steps
In a heavy saucepan whisk together the water and the cornstarch and simmer the mixture over moderate heat, whisking, for 2 minutes. Add the milks, the salt, and the sugar, heat the mixture over moderately low heat, whisking, for 1 to 2 minutes, or until the sugar is dissolved, and remove the pan from the heat. Let the mixture cool completely, stir in the Guinness, and freeze the mixture in an guinness ice-cream freezer according to the manufacturer's instructions.
Ingredients
1/2 vanilla bean, split lengthwise
1 cup whole milk
1 cup heavy cream
2/3 cup Guinness stout
2 tablespoons plus 2 teaspoons molasses
4 egg yolks
1/3 cup sugar
1/2 teaspoon vanilla extract
Steps
In the medium saucepan, scrape in the vanilla ice cream bean seeds. Add the pod, milk, and also cream. Bring to a boil over medium heat. Turn off the heat, cover the pan, and let the flavors infuse for about 30 minutes.
Meanwhile, in the small saucepan over medium-high heat, whisk together the stout and also molasses. Bring to a boil and turn off heat.
In a large mixing bowl, whisk the yolks, sugar, and also vanilla extract. Whisk in a few tablespoons of the hot cream mixture, then very slowly whisk in another 1/4 cup of the cream. Add the remaining cream in a steady stream, whisking constantly. Pour all the mixture back into the saucepan.
Stir the beer mixture into above ice cream mixture. Cook the custard over medium heat, stirring often with a wooden spoon, for 6 to 8 minutes or until the custard thickens enough to coat the back of the spoon.
Strain the mixture into a bowl and refrigerate for at least 2 hours or overnight. Process the custard in an ice creams maker according to the manufacturer's instructions.