Fruit Ice Creams -> Apple Ice Creams Varieties

Apple Ice Creams Varieties
Apples are everywhere right now and apple ice cream is an awesome treat for both adults and kids. Making your own ice cream is so easy and it just takes a little time. Here we provide a list of delectable Apple Ice Cream Recipes.

Apple Ice Cream
Place the apples in a pan with the lemon juice and sugar and cook gently, keeping covered, for 5-6 minutes, until soft. Beat in the cinnamon and redcurrant jelly and leave to cool.
Read Full Recipe ››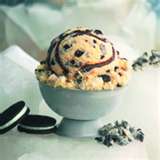 Preheat your oven to 375°F (190°C). Use ice cream that is slightly softened. Use only a high quality applesauce that is not too thin.Line a greased 15*10*1 inch jelly-roll pan with waxed paper; grease paper.

Read Full Recipe ››

Baked Apple Ice Cream

Heat the oven to 400 degrees. Cut each apple into eight lengthwise wedges and then cut each wedge in half crosswise. Put the apples in a baking dish just big enough to hold them in a single layer. Add the cinnamon stick, sprinkle over the brown sugar and dot with the butter. Read Full Recipe ››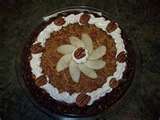 No-Bake Apple Ice Cream Pie

Read the package directions on the graham cracker crust and prebake if necessary. You can, of course, use your favorite homemade crust recipe, pressed into a 9-inch pie pan and prebaked. In either case, let the crust cool on a cooling rack while you prepare the apples.
Taffy Apple Ice Cream

In a medium saucepan combine granulated sugar, brown sugar, milk, and molasses. Cook and stir over medium heat until sugar dissolves; remove from heat.

Read Full Recipe ››